After two years of  watching my local tool dealers website, A mill finally popped up that meets all my needs. Thus for $525 I picked it up, it's a U.S. Machine tool Company V2 vertical mill. The mill is about 2/3 the size of a Bridgeport weighing in at 1800 + lbs, and has a 9-5/8″ x 36″ table. I pulled the following tidbit of info off the net, that some might find interesting.
The United States Machine Tool Co. was founded in Cincinnati, Ohio in 1915. It became the US Machine Tool division of Ransohoff Co. in 1947. In 1948, it merged with Burke Machine Tool and became US Burke Machine Tool Co. In the 70s, US Burke became part of Powermatic/Houdaille and the Cincinnati facility closed sometime in the early to mid 80s.
The Dealer initially didn't have any photos of the mill on his website, but after sending of an email request, I received the following two photos.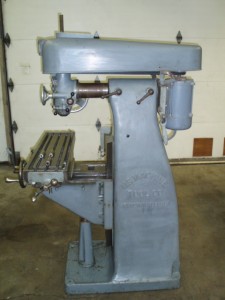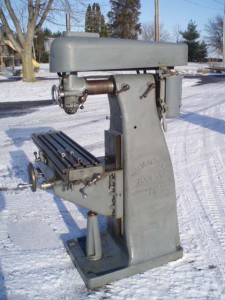 Since the mill looked to be in great shape, for a machine tool at least 60 years old, my friend Stuart and I made the two hour drive to check it out. Unlike with some tool dealers, I was able to run the machine under power and take several test cuts. I finally got the mill home yesterday and took the following photos: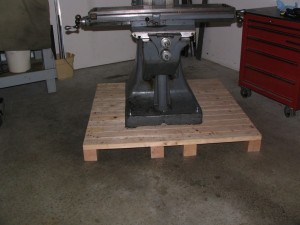 The Heavy Duty pallet I made to ensure the mill didn't tip over during transport.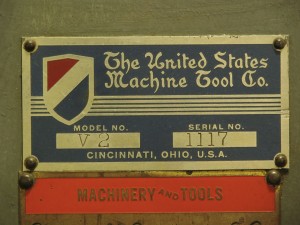 The name plate is in surprisingly good shape.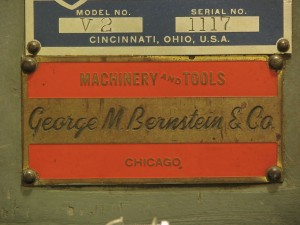 The original retailer?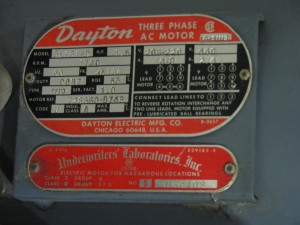 The motor name plate is also in great shape.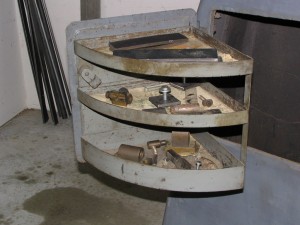 The column has a nice storage cabinet built into it.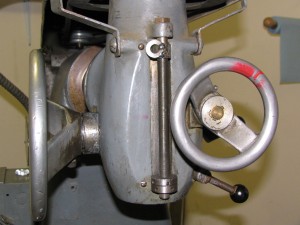 The quill scale is missing, and for some unknown reason someone  welded a washer to the attachment point.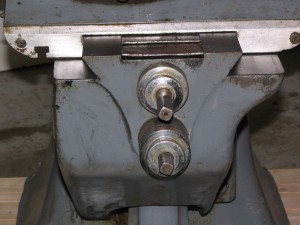 Interestingly the knee screw is under the Y screw, instead of to the left like other mills.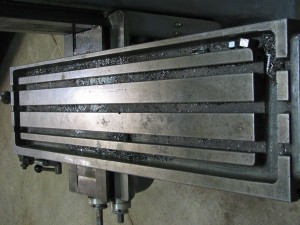 The table is pristine for its age.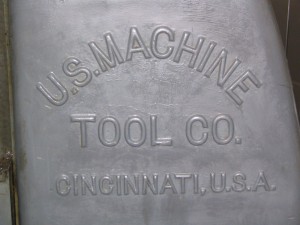 It's to bad every manufacturer doesn't cast their name into the machine.