I ordered a bunch of boring bars the other day, but before I could use them I needed to figure out how to clamp them in the AXA holder. So how do you hold a 1/2″ boring bar with a holder designed for 3/4″ bars? With a sleeve of course. Sleeves are very easy to make; all you need is a lathe & a bandsaw.
My QCTP came with this 3/4″ boring bar holder but I have never used it.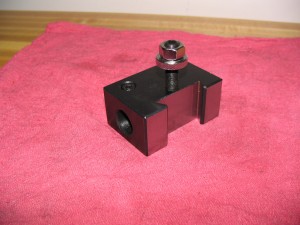 I made the sleeve by boring it to size on the lathe, and then slitting it with my band saw.  I held it in the band saw by clamping it inside a toolmakers vice, and then clamping the toolmakers vice perpendicular to the blade with the bandsaw vice.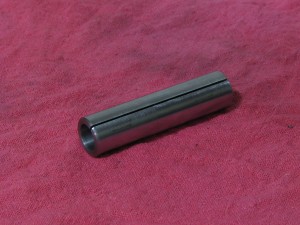 ready for use the rig looks like this.