Last weekend I started making Rebecca some stack-able shoe racks for her closet. I wanted to make them from materials I had on hand (cherry), so after an hour or so of fiddling in Sketchup I came up with the following design. The design is pretty simple, it's made from 1″ x 3/4″ stock.  Something I strive for in all my projects is a minimization of fasteners, thus I only used Dado-and-Tongue, &  Slip joints, to hold the racks together.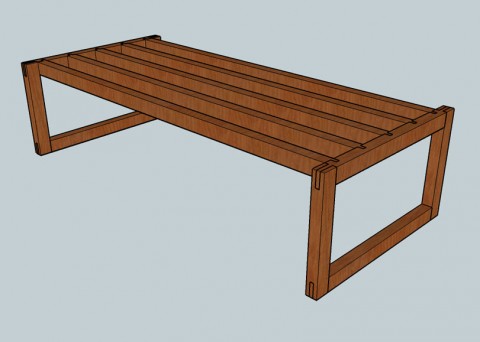 The following series of pictures shows the progress I have made to date.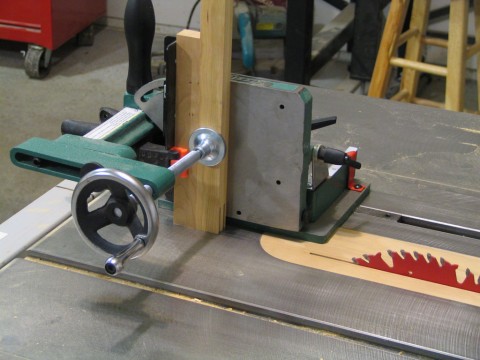 The Grizzly tenoning jig made the repetitive task of cutting all the slip joints easy once it was dialed in.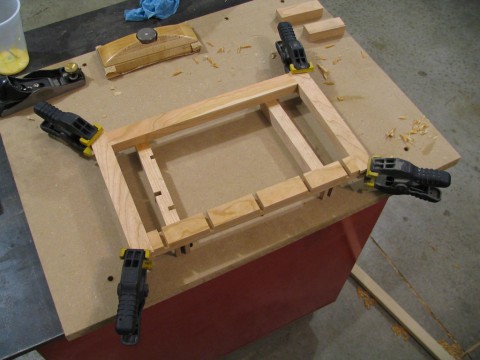 After gluing together several of the ends, I have decided I really like slip joints as they make making square joints almost fool proof.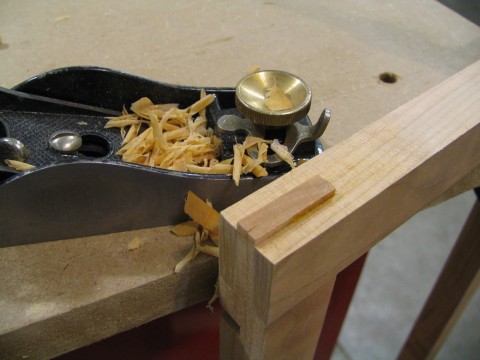 After a few tries, I figured out how to use my new low angle block plane to clean up the slip joint end grain, without causing tear out.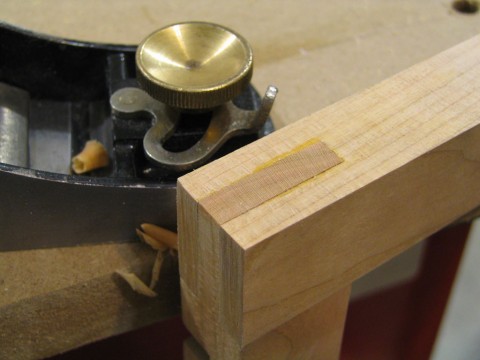 A tenon planed down close, that is now ready for some sanding.  I probably could have made another pass or two with the plane on this particular one.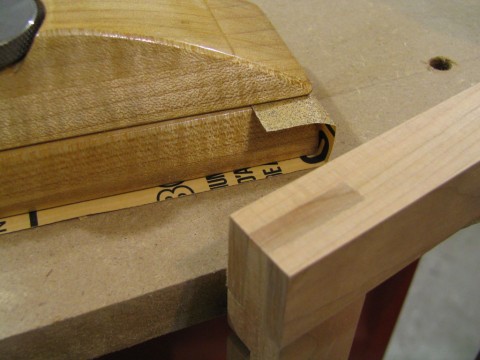 One joint planed down, and sanded smooth (only 23 more to go before the end pieces are done).